August was quite calm with four events for a change. It suited us well, because we couldn't fit a proper holiday adventure into this summer, but instead we were able to spend a lot of time in various beautiful places in Estonia! In August, we toured around in Tallinn, Alutagus, Märjamaa and near Tartu. In addition, we took some trips to the nearest neighbors, so that all the necessary stuff for organizing team events is still there.
WHY:
For engaged teams changing the world
WHAT:
Go Team, Big Picture, NetWorth
WHERE:
Mäeotsa holiday farm, Hotel L'embitu in Tallinn, Luhtre Holiday house, Alutaguse holiday base
WHO:
Nearly 160 participants from four organizations
Creativity in events: for us and for participants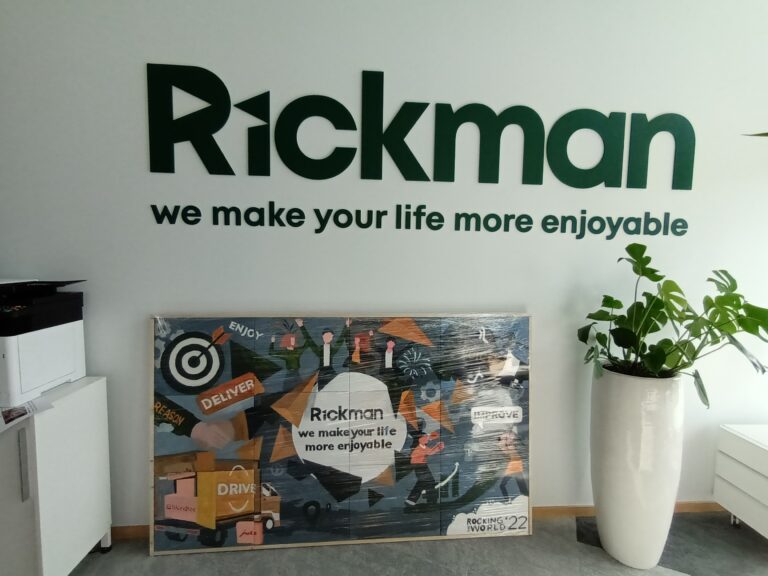 One big picture took us to Southern Estonia: this time with a picture frame on the roof of a car! Similar events for different teams give us an exciting insight into how teams work. Sometimes it's hard to cooperate, sometimes it's hard to do your part. And sometimes we can work with teams where everything goes smoothly, the atmosphere is great, even difficult results are smoothly delivered, with almost no external guidance or hints! This time it was just a great event in a particularly great location.
A new client from the health care sector, who brought their international team to Tallinn, also brought us a unique experience. We were part of the exciting event largly thanks to our good cooperation with Estravel. It was Big Picture that stood out from the team training options offered to the client. However, it was not the usual Big Picture, but instead something quite new! By discussing with the client and sharing experiences, a new method emerged, which we can now offer to everyone else.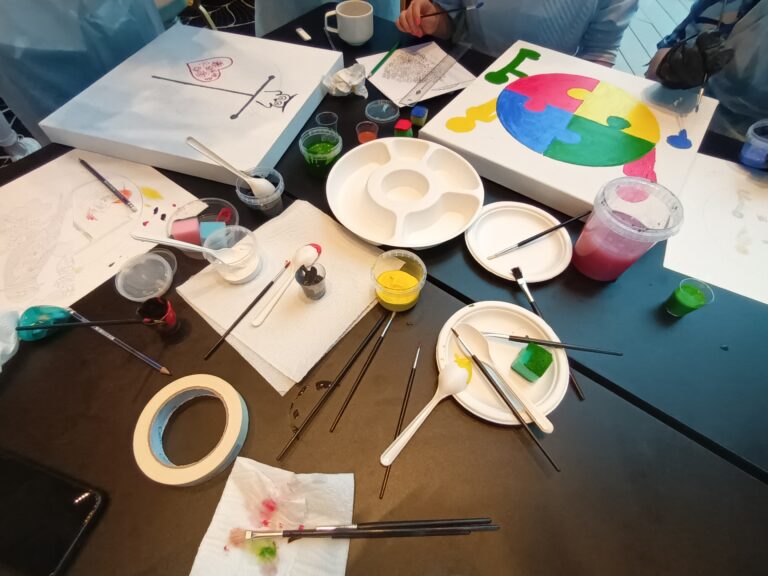 In Big Picture, the main emphasis is on participants collaborating during the event. The design of the picture is created hand in hand with a professional artist to create truly exceptional artwork. Team Design ​​is a new solution that gives the participants greater creative freedom to design the pictures as they see fit. Of course, cooperation still has an important place, otherwise it wouldn't be a real EnterTraining method! As the main focus of the activity is on visual branding and the values ​​of the company or team, it fits very well into our portfolio.
Network like you mean it!
If one company's summer days are called Good Cooperation Day(s), we are especially excited and happy if we can contribute to the success of the event. Cooperation tends to go more smoothly when people know who they are working with. Sometimes, however, it happens that we have been in the same organization or even in a team for a long time, but our knowledge of each other's strengths and interests is limited. Then our great netowrking method NetWorth is particularly suitable.
This nice event starter makes the participants both look inward and make meaningful contacts with other participants. However, instead of favorite series or food, the connecting links are preferred activities and also challenges or learning wishes. In this way, you can find colleagues from whom you can learn important content, or with whom you can discuss a common interest.
Challenges to overcome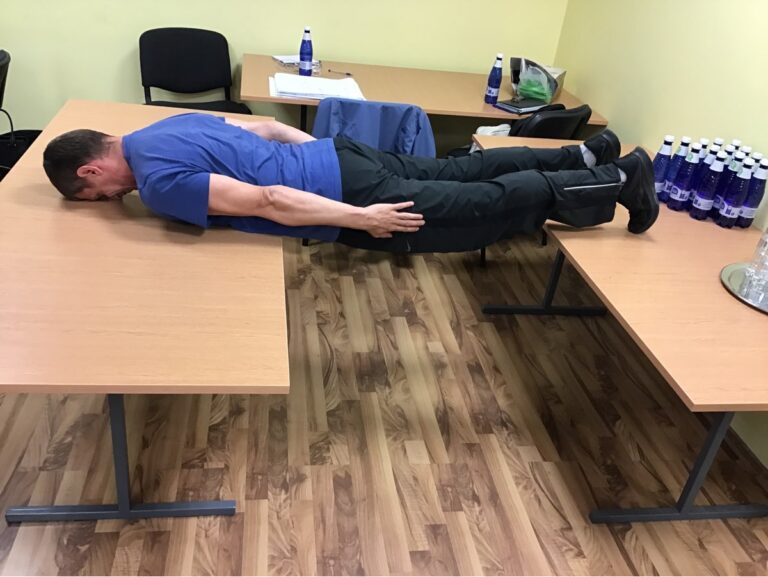 Something our team finds challenging, is a certain language none of us speaks well enough to run events in. Fortunately, we have a nice partner, who has already helped us by facilitating several Russian-language events, so that the participants of our Go Team event would not be left without an awesome experience due to a language barrier! The very rainy weather in late summer was reminiscent of the first events with the same company at the beginning of the summer. Fortunately, we had planned solutions for both outdoor and indoor weather and everything went smoothly.
While summer officially lasts until the second half of September, in Estonia the feeling of autumn still tends to arise with the start of school. This year, the transition from a hot summer to a cool autumn also supported the transition well. With great joy, we sent one of our team members to school, and the others continue their learning journeys as great development enthusiasts. Fortunately, our field allows us to learn a lot from every event – both by preparing, organizing and analyzing. If the development of your team needs a little support, be sure to get in touch!