Visual storytelling brings the team together to discover individual journeys and create a common vision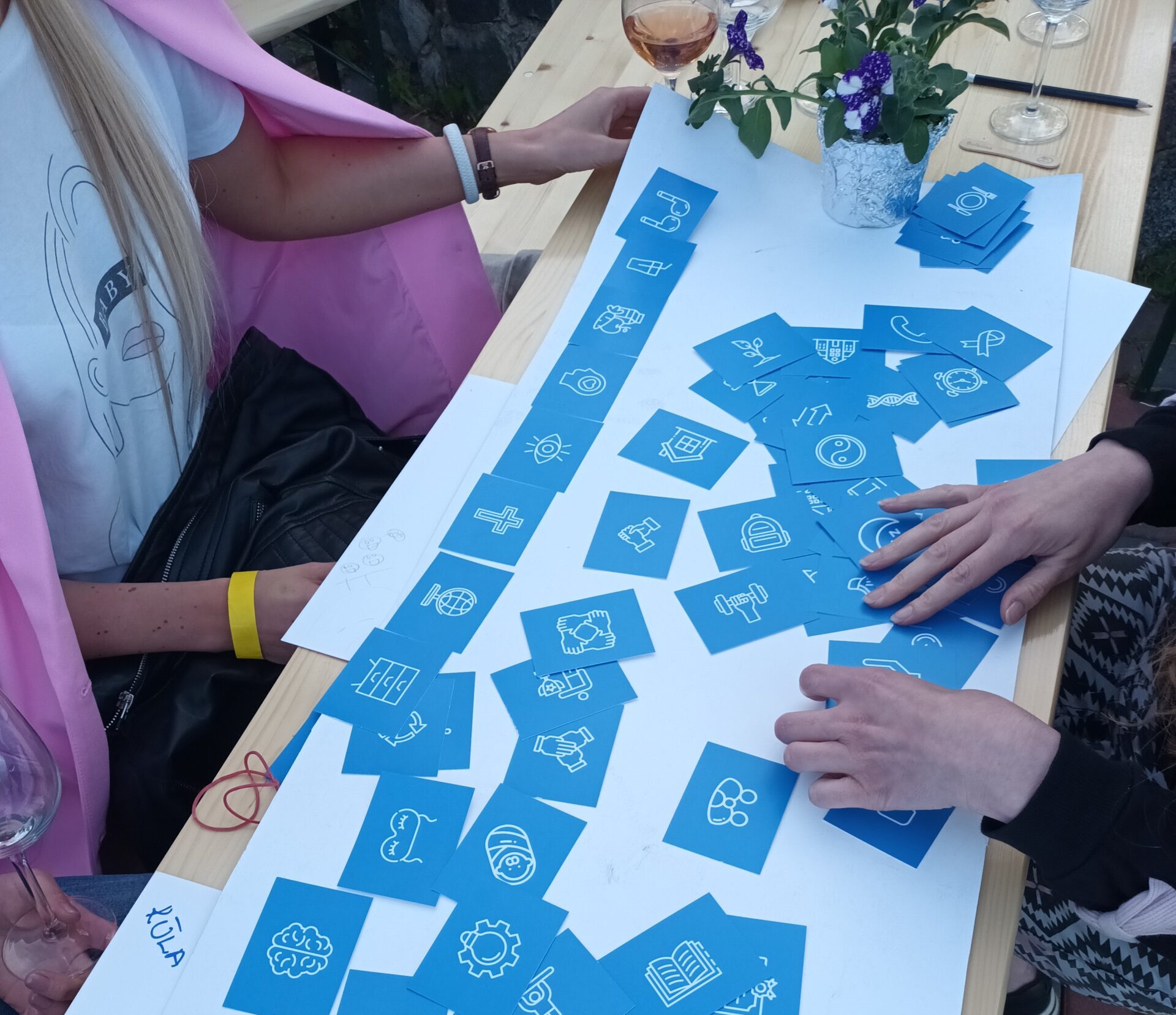 This activity is designed to help people visualize their past journey and the destination they want to reach. In the beginning, the participants work individually with a set of cards with icons and symbols. They use these visual aids to depict how they have reached the current point, then share with others. In the second part, participants work in groups. Each team prepares a visual story about their vision for the future. Before the final presentation, other groups try to guess the meaning behind the symbols.  
"Iconic Vision" lets participants experience a visual storytelling whilst working towards building a common vision. During the team task participants discover similarities and differences in their values. This activity can be used for strategic planning, preparing for mergers and acquisitions or updating a mission statement, vision or values. The visual approach allows participants to express complex and abstract ideas while experiencing an alternative means of communication.