April 2022 was an exciting month for EnterTraining. It has been a few years since we had many more live events than virtual ones in a month. Clearly spring is finally on its way to Estonia and the pandemic is beginning to recede. Here is a little overview of the methods, combinations, collaboration, and also some mishaps from April. If you are planning events for the upcoming months, get in touch and let's discuss how to make it truly memorable. Team development workshops can really make a difference. We all deserve some entertraining!
Why
for engaged teams changing the world
What:
team development sessions Virtual Global Innovation Game, Team Human Bingo, Wellbeing, FreshBiz, Beat the Box, Go Team and workshops on Focus Management and Motivation
Where:
a virtual event in Switzerland and Brazil, physical events in Hamina, Finland and in Narva, Tallinn and Laitse in Estonia
Who: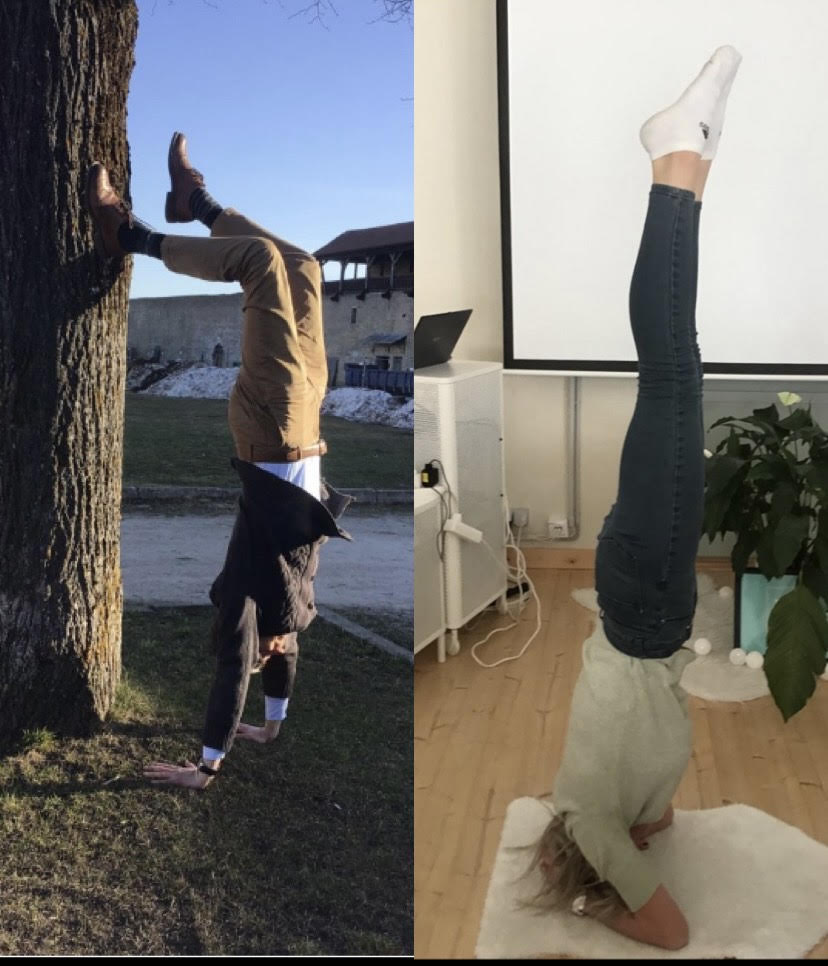 nearly 250 participants from 8 organizations
For some events a combination of several methods works best. For the OP Corporate Bank team day, we combined Human Bingo and Wellbeing methods into one smooth combo. PS! Wellbeing which is built as an online event, was run fully live as a GPS-based activity for the first time in Estonia (and probably even in the world). Using the Go Team app in tablets, we guided teams from downtown Tallinn to the Telliskivi Creative City. All the way, participants made choices on which topic to focus on and only found out their final destination once there. In a cozy yoga studio we continued with a great Human Bingo session which introduced fun facts and stories about team members while bringing out some unexpected creativity and skills!
Another Human Bingo took place shortly in Narva Fortress with the international team of Fortaco. As the team met for the first time that day to kick off a cooperation project, building strong ties by sharing stories and laughing together was just the right fit. Since 4 events (!) were planned for that day in EnterTraining (and one of us was out with a spot of food poisoning…), we were especially happy to be a part of a great network of team development experts to collaborate with. Just like we use Human Bingo to connect and engage event participants and team members, we connected and learned a lot from each other as well.
While our great network offered help when we needed it, so could Tiina-Katrina help out partners at two different events in April. She was invited to a virtual Austrian-Brazilian joint event to talk about everyday innovation and to facilitate one of our favorite methods, the virtual Global Innovation Game. In Finland, however, we ran an engaging live Go Team Treasure Hunt based in a lovely little town of Hamina. While helping our partners create the activity, we learned a lot about the place ourselves. Did you know that Finland's largest flag is waving in Hamina? And it really is a big one! Discovering new places is a great side effect of creating any new Go Team track. Did you know you can ask us to build a fun treasure hunt anywhere? We are just building the next one in Viimsi.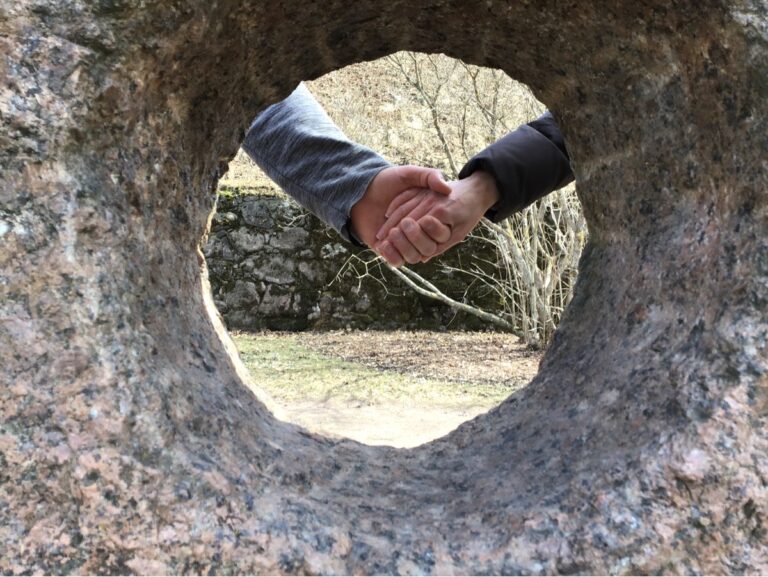 Sometime, things do not go as planned. Sometimes, working remotely can have its challenges. Alas, so can working in close quarters! In April, we were preparing for an event that was postponed due to Covid. With three people working from different locations, it was quite last minute that we realised a bit of a challenge to overcome. Overcome it we did, and thanks to a generous buffer we plan into our schedules, everything was arranged on time. Beat the Box got a team working on a tight timeline as well so we were all on the same page.
In order for each event to run ever more smoothly and to have more knowledge and skills to share, Tiina-Katrina went to school again. After exciting discussions with the lecturers and fellow students from very diverse backgrounds, a course on Coaching Principles in Change Management has been completed. Now, the next changes are once again a more exciting challenge, as there is new knowledge to test and apply. This will surely be the focus for May 2022 – trying out our new know-how in how we work.
Although our work can be quite challenging, it is also a joy. Especially with such wonderful people involved: our team, our clients, our partners. Because of who you are, we keep striving to be better! Sometimes it means listening more, sometimes speaking up. A conversation is where it all begins. So do get in touch. With over 200 solutions in our toolbox, we can draw on the experience of our favorite solutions as well as discover new and exciting ways to enrich events and create truly engaging experiences. All you have to do is tell us what's on your mind!